More than
10,000

surgeries

The number of surgeries performed in our Hospital
Dr. Amit Agrawal
Trauma, Arthroscopic & Joint Replacement Surgeon
Dr. Amit Agrawal is India's best Trauma, Arthroscopic & Joint Replacement Surgeon from Raipur, Chhattisgarh. Dr Amit Agrawal specializes in Complex Trauma, deformity correction, neglected joint and limb Surgeries and Joint Replacement Surgeries. Dr Amit Agrawal is India best clinician and ardent academician. He is well trained in arthroscopy and Arthroplasty at various national and international institutes. Apart from trauma surgeries he has performed large number of Arthroscopic and Joint replacement Surgeries with excellent outcome. He performs Primary as well as Revision joint replacement surgery for Knee & Hip joints both. He also performs osteotomy around the knee for early arthritis or deformity of bone besides trauma Management based on AO principles especially around the hip, knee, shoulder and elbow joint.
Dr. Amit Agrawal is associated with many organizations to further his Research. He has keen interest to help the community and has also received many commendations for his selfless service.
Working With Your Smile
About Our Hospital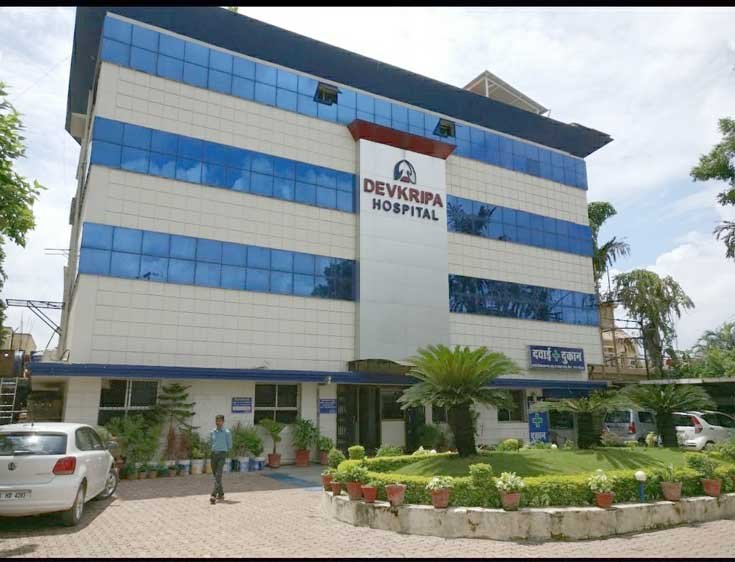 Devkripa Hospital is greatly accessible located centrally in the prime location of Raipur, Chhattisgasrh. Devkripa Hospital is a 30 bedded hospital in Raipur, Chhattisgarh with all modern facilities. The Hospital has a deluxe rooms, single rooms, twin sharing rooms and also the multibed (economic) rooms, all equipped with air cooling/air conditioning. The rooms have a multichannel television facility. Devkripa Hospital has a centralized oxygen system & complete generator backup for all equipments as well as indoor, outdoor patients.
Devkripa Hospital has two major X-Ray units of Siezens.
It has a state of art operation theatre with Boyle's machine, Central Oxygen, Multiparamonitors, Defibrillator and Ventilator.
It has a state of art O.T. Light, Illumination system of Dragger (Germany). It has excellent drilling systems of Stryker.
Clinic Testimonials
I would like to give you a special 'Thank You' to all of you for the care you've given. You were special to a part of our lives for the year we knew you all. You were very caring. Nurses like you are never forgotten. I just can't thank you enough.
- Jake Gupta, Enterprenuer
Today is my last day of infusion. But I know I will be back …not as a patient but a visitor. I have only positive things to say about the nurses at devkripa here in infusion and also on the 4th Floor.
- Anita Agrawal, Businesswoman
Am very impressed with you all as well as being highly proficient is absolutely adorable. I feel so relaxed in her capable hands and hope to be her patient for a very long time! You are a fantastic team!!!
- Raj Sinha, Creative manager